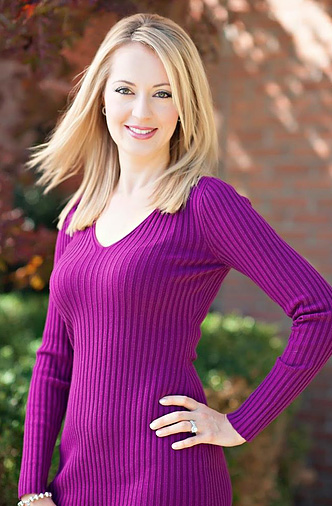 Originally from Russia, Elena benefits from her cosmopolitan background and experience as well as a wealth of international contacts. After practicing law for several years Elena earned a Master's degree in Business Administration and Marketing and uses that education and experience to take a sophisticated approach to addressing her clients' real estate needs.
Elena is known for her exceptional work ethic and her ability to close deals, as well as her friendly attitude. Her contacts, professionalism and passion for exceeding clients' expectations combine to make Elena the ideal choice for a wide variety of real estate needs and investments.
Her uniquely qualified background and thorough comprehension of the complexities of real estate transactions yield her the ultimate expertise in brokering deals for clients looking to buy and sell quality properties.
What Sets Me Apart

Sophisticated Marketing:
Experienced in handling marketing campaigns of fortune 100 companies, I am uniquely qualified and proud to offer the same level of expertise while marketing my clients' properties.
Unparalleled Exposure:
I give your property maximum exposure all over the world in order to find a right buyer and secure the highest sale price.
Experienced Negotiation:

I secure the best deals for my clients, thanks to my legal background drafting and negotiating contracts.
Full Service:

I am proud to provide best in class customer service through every point of transaction. I am offering a wide range of custom services tailored to unique client's needs. My connections extend to a wide network of professionals. If you need a painter, plumber, electrician or anyone else to improve your home – let me know and I will connect you!
Market Analysis
I will provide a complimentary thorough evaluation of your property to help you understand its current market value.
Professional Marketing and Advertisement

After evaluation of your needs I will use professionals to showcase all the best features of your unique home:
Photographer
Videographer
Area Photographer
Drone Videos
Interior Designer
Landscaper
Stager
I use multiple channels to give your property the best exposure.
Concierge Services

Buying or selling a home is a consuming process. I will be with you every step of the way. I will help you to find the best:
Painter
Mover
Landscaper
Electrician
Housekeeping
Interior Designer
Just tell me what you need and I will find it!
Communication
I will keep you updated on the status of your listing on a regular basis. The feedback will be provided after the showings. I don't want you to be guessing what is happening, I want you to know.